The general sponsor of the show is HIQ – a new generation of super premium feed for dogs and cats.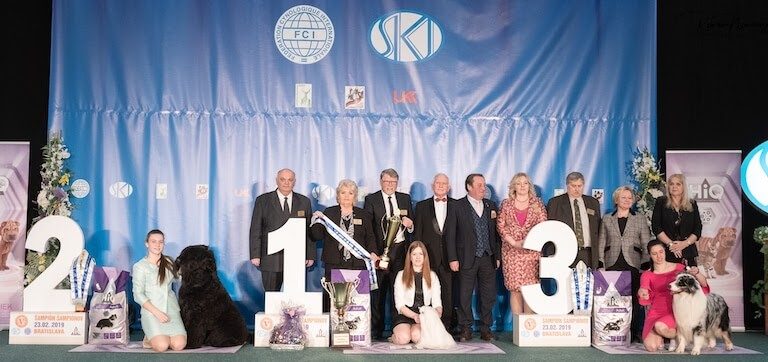 CHAMPION OF CHAMPIONS SR 2018
Maltese, WILD EXPECTATIONS OF MARQUESS
1. VICE CHAMPION OF CHAMPIONS SR 2018
Russkiy Tchriorny Terrier, ATLANTIC EUROPICA VARIETAS
2. VICE CHAMPION OF CHAMPIONS SR 2018
Australian Shepherd, JURÁŠEK SRDCOVÉ ESO
[pdf-embedder url="https://www.skjshows.sk/wp-content/uploads/2019/02/Povystavny-katalog_Victory_23022019.pdf"]
As of 1.1.2018 CAJC, CAC, res.CAC, BOB, BOS, BOJ will no longer be issued.
For breeds for which courier is not allowed, the judge may decide that the dog does not assess suspicion of operations intended to correct the original condition or traits (eg a docked ear, a docked tail). The reason why the CAN NOT BE JUDGED was awarded must be stated in the report.
Slovenská kynologická jednota,
Furmanská 9, 84103 Bratislava, SK
Phone: 00421 (0) 910/707083
Operating hours: Tuesday, Thursday – 1.00-3.00 pm
Email: [email protected]
This e-mail is exclusively for information about the entries.
Entries with all the documents (pedigrees, champion diplomas, working certificates …) are to be uploaded via your menu in the online system at www.onlinedogshows.sk